Yesterday arrived my second order from
Concrete Minerals
. (Gooooo Monday!) Luckily my friend Megan and I worked out a deali-o and I was able to get 5 new shadows from CM. Prude, Seance, Lovey Dovey, Unity, and Hearts. (Swatches will come later.) 3 of them are in the "Sexy Tart Collection." Man, am I ever glad I got these shadows. Concrete Minerals is rapidly becoming my favorite mineral company- the colors are vibrant and pigmented and so easy to blend. With a good primer they also last all day! I did a look for work today using just this collection which includes:
Prude: A shimmery light pink color for the highlight.
Lovey Dovery: A gold based pink color - used all over my lid
Seance: Deep purple color with shimmer- great for the crease and outer "V".
I also added a little Unity to deepen Lovey Dovey and put it on my lower lash line.
Here is the final look. I'm super excited about this one!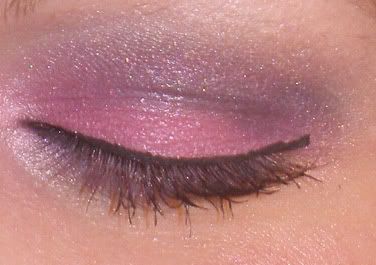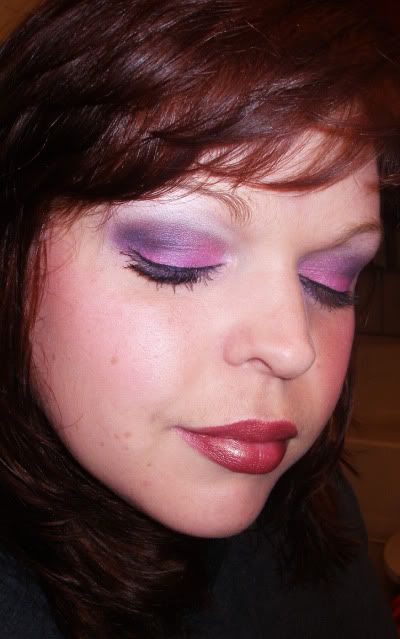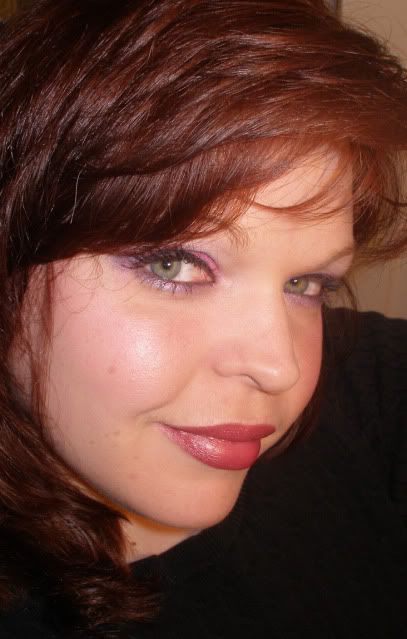 Yes Zombies.. 5 out of 5 Zombies HANDS DOWN!! Lovey Dovey is now one of my top 5 favorite eyeshadow!
xWendix
(Listening to "Heartbreak Warfare" by John Mayer.)