As I was checking out my "followers" and fans on the Makeup Zombie Facebook page, I came across Aereonyx Designs- this Etsy shop is owned by Amanda Gilmore. Aside from being super friendly and a great follower of the blog, she is intensely creative and makes the most beautiful and delicate looking jewelry. I never expected to come across such a vast array of sites on Etsy with such unique talent. So as I come across them, I want to share them with the world. (Well, ok, the world is stretching it. I want to share it with all of my lovely Zombies!)
Check out Amanda's Etsy store here:
CLICK ME!
and the Facebook Fanpage
HERE!
Here is the intro on the home page of her store. I love it!
"This is the place where sparkles and stars are plucked from the sky and adorn delicate pretty decorations for your body. You'll find 100% handcrafted, unique, and simple jewelry for any occasion you can dream of. Only the finest Swarovski Crystals, Czech glass, and many different pearls are brought together to create these pieces.

"
These are a few of my favorites on the site. Check it out and let me know what YOU think!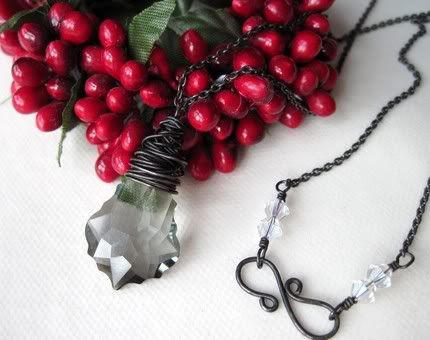 Smoke And Mirrors Black Diamond Baroque Swarovski Crystal Necklace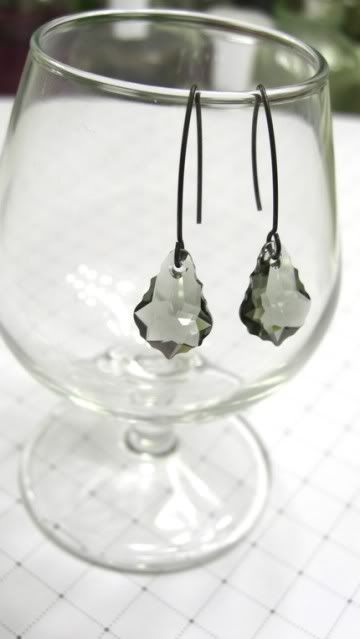 Smoke And Mirrors Oxidized Swarovski Crystal Earrings