Today I received my Heavenly Naturals Cosmetics order. I was so surprised when I opened the mailbox and THERE IT WAS! It's nice to live only...oh 2 hours away from Heavenly Naturals Headquarters. hehe We're both here in NM, so obviously shipping doesn't take long, but I didn't know it would be here the day after she shipped it! So, I was intending to do my review tomorrow night- with swatches. Lovely Zombies, you'll have to wait. I do however have a teaser picture.
It's unedited, so excuse the mess in the background! lolol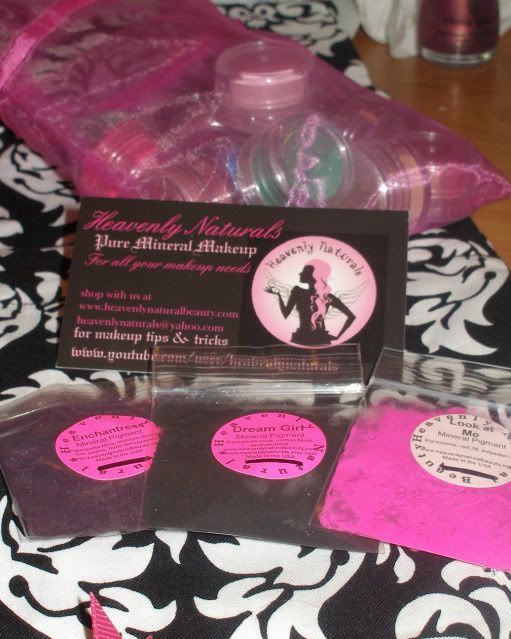 I decided on a whim this morning that I was sick and tired of the red hair and funky browish roots...So, I dyed it what the box described as "Medium Chestnut Brown." Ummm NO! Maybe the roots are, but the rest looks BLACK to me.. I feel all EMO. I'll have to see when it's dry and add some hotness eyeshadow. I'll post pics so you can all laugh at me.
But tonight, I have a date with World of Warcraft. My gnomey warlock can't level herself you know!
Sweet dreams everyone. < 3