Hello Zombinites!
Happy Ass Saturday! <3
Wooot another makeup look! I adore adore ADORE this look. Heartless Queen from
Evil Shades
just rocks my SOCKS OFF! I love that it's basically matte with a little bit of shimmer. And the staying power, pigmentation, and color of this shadow, let's just say, I'm lemming for a full size as I just have a sample. (Which I'm hording.)
What I did:
UDPP entire lid (DUH!)
NYX Pots and Pans on entire lid- blended with clean finger
Orglamix Cherry Blossom all over lower lid
Evil Shades Heartless Queen on top of that- (made the red in Heartless Queen POP!)
Orglamix Brimstone in crease
Evil Shades Zombie over Brimstone (I'm a Zombie girl..in a Zombie Worllllld!)
Orglamix Moonstone as a highlight base and on lower lash line
Basic black pencil liner for water line and upper lash line
Lips:
Rimmel Bordeaux
Evil Shades Guilty as Sin over Bordeaux
And here you have it folks: Black and Red my staple colors and fit me to a tee! I LOVE EVIL SHADES!
Kicked the contrast up to show off the pigmentation of Heartless Queen!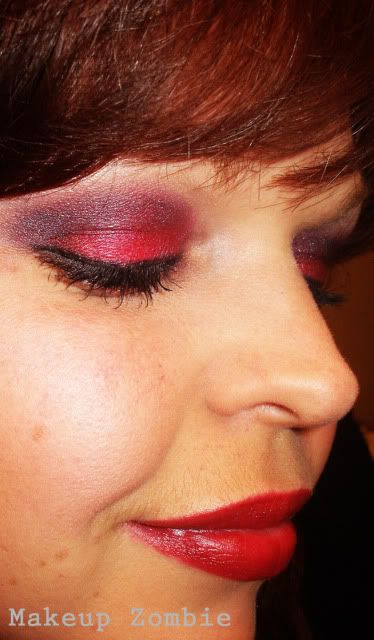 Lid only- loook at that RED: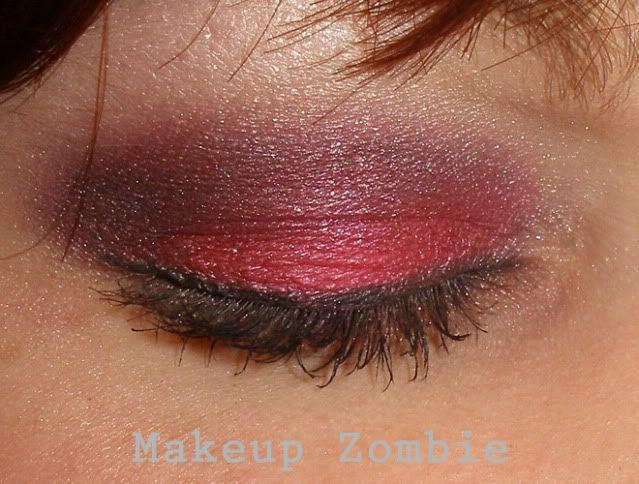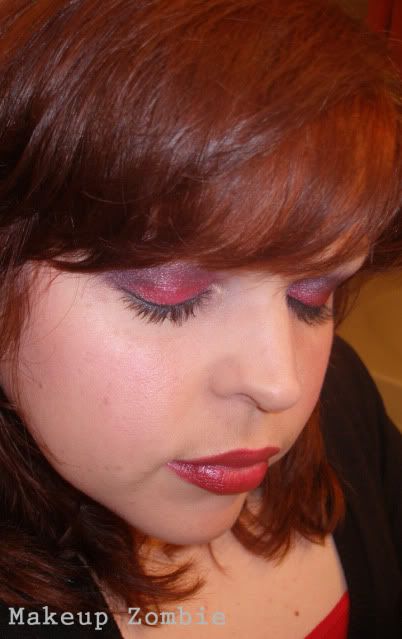 (Listening to Super Sexy Swingin' Sounds- White Zombie)