This is my first official "Look of the Day." I began playing around with some new lighting for doing my makeup and trimmed up my disgusting eyebrows last night, so this morning I came up with this look. My inspiration is "Awakening" nail polish by China Glaze. It's such a gorgeous color and I really wanted to use it on my eyes. Did I get close?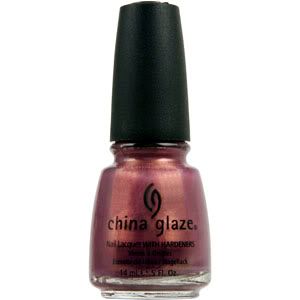 Evil Shades Shadow in Coffin (all over lid)
Evil Shades Shadow in Zombie (outer V)
MAC Trax on top of Coffin and Zombie
MAC Star Violet in Crease
Urban Decay Sellout as highlight
Black eyeliner top and bottom lash lines
Trax on lower lashes
Avon Super Shock mascara in Black
MAC "O" and Evil Shades "Guilty as Sin" gloss on top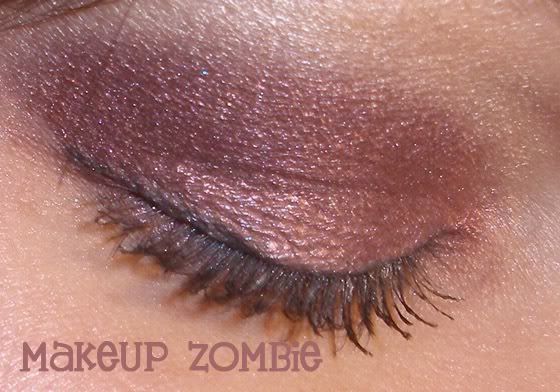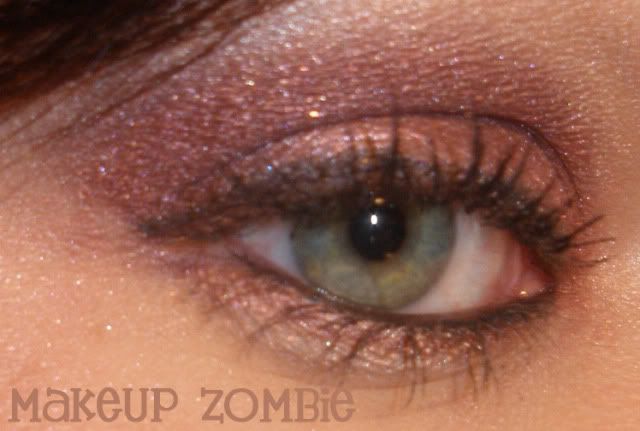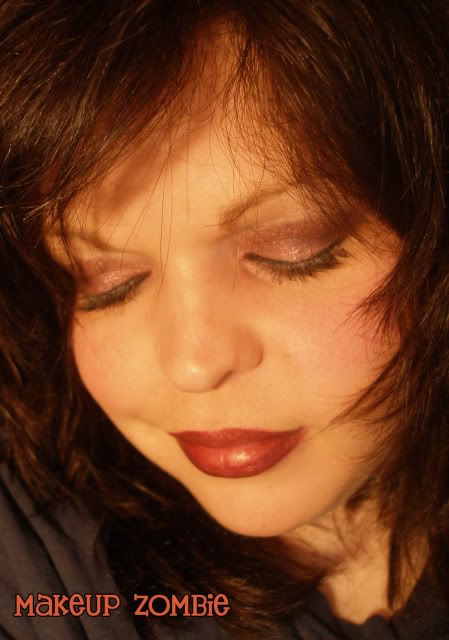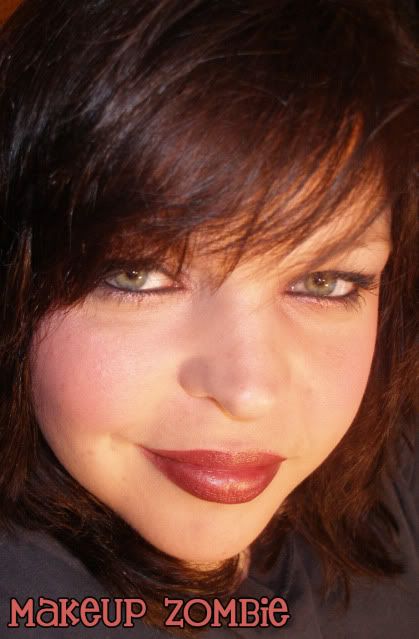 Because I'm a nerd- here's me in my finest form.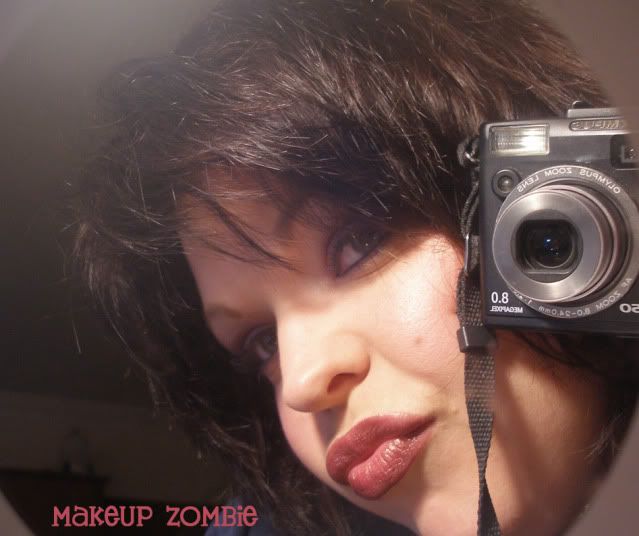 Have a beautiful weekend Zombies. Merry Easter Bunny to you all!